Expert Insight, Breaking News, and Insider Stories on Real Estate in Paris
Vacant office block turned into luxury hotel
Paris has a wealth of vacant office property, with some estimating up to 800,000 m2 sits empty. One developer seized the initiative to create a new luxury hotel in a prime location. 
Le Parister was inaugurated in October and is the French capital's latest five star hotel, adding to an already impressive roster. Lying in the hear of the Faubourgs neighborhood on the rue Salnier in the 9th, it sits a stone's throw from the Grands Boulevards and the Folies Bergere, the famous cabaret music hall.
Developers made use of a Hausmannian building and a new-build block, and chief architect Aldric Beckmann says that it was a logical move as office buildings present a relatively straightforward canvas for such a task.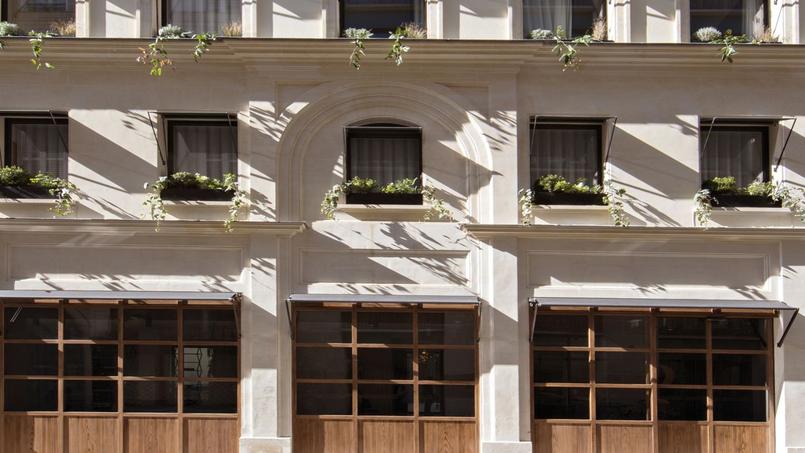 "Office and commercial buildings are a slam-dunk for hotelier developers. They have a substantial surface area, prime location, a more consistent layout and thus lend themselves more easily to such a transformation than residential buildings," he told French outlets.
The facade was restored with shutters and shrubs added. Inside, 45 rooms were created or restored to the highest standards. Beckmann says the style of the rooms, which range from 17m2 to 37m2 in size, is "chic and refined", while a cocktail bar and restaurant on the ground floor aim to create an atmosphere that is "retro Parisian".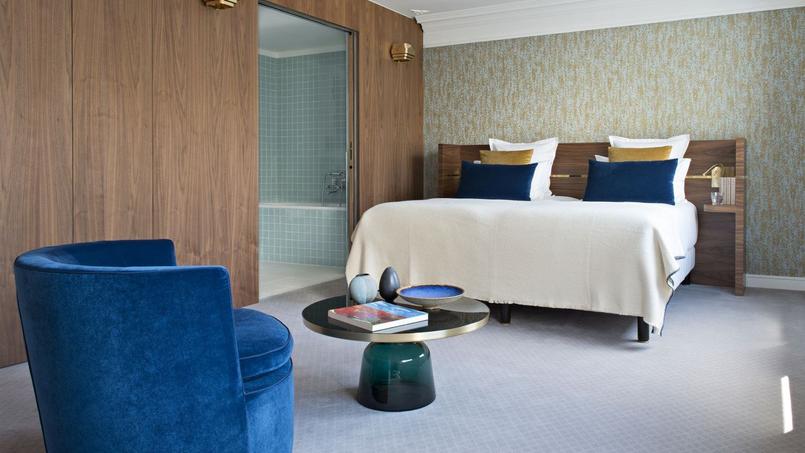 And in a veritable goodbye to past building practices, the two basement levels that used to be a parking lot were turned into spa, a sports hall and a 18-m swimming pool, which will be open to the public. It might not be Le Molitor, but it sounds like it won't have the price tag either, being reserved for children and families on Wednesday afternoons.
images © Le Parister Hotel
Contact Paris Property Group to learn more about buying or selling property in Paris.